Most Expensive Private Number Plates in UK
Unlike in the late 1980s and 1990s, private number plates are now being purchased by a broader segment of the populace. However, truly unique and short alphanumeric registration mark combinations, owing to the exorbitant prices, are still limited to the very wealthy. With that in mind, have you ever wondered the type and cost involved when the moneyed class decides to buy number plates? Let's check out the top ten most expensive personalised number plates ever purchased in the United Kingdom, in ascending order.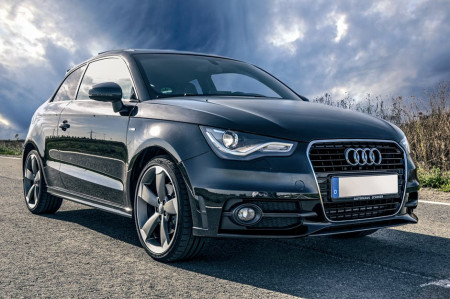 10. GB1: £325,000
Dubbed as the most patriotic number plate in UK, GB1 was sold in a DVLA auction to a private buyer. It is now reportedly used on a white Rolls-Royce Ghost.
9. M1: £331,500
M1 is one of the most iconic private registered numbers in the country. It was originally purchased by Lord Alan Egerton in 1903 for his 16HP Clegg-Darracq, which he claimed was driven to victory in the Grand Prix de Pau the previous year by Henri Farman. In The registration mark was transferred twice after that: the first in 1904 to his son Maurice's 90hp Panhard et Levassor, which apparently had broken the "flying kilometre" record, and the second in 1924, when it was transferred to Lord Egerton's 1900 Benz. The plate remained on the car until 6 July 2006, when it was listed for auction at the Goodwood Festival of Speed Sale in Chichester.
M1, which opened for bidding at £50,000, attracted the attention of five bidders. The eventual winner, a private buyer who made the purchase through a telephone, claimed that it was a birthday gift for his six-year-old son!
8. 1S: £340,000
Purchased in March 2010 by a private buyer and installed on a Rolls-Royce Phantom.
7. JUL IE: £350,000
Little is known of the transaction, aside from an old BBC report which stated that the successful bidder paid £350,000 for a personal plate JUL IE at a Christie's auction. Interestingly, in the same auction, an air stewardess paid £5,200 for plate number 36C - an ode to her bust size, apparently.
6. 1D: £352,411
Lebanese-English property tycoon Nabil Bishara paid £352,411 (£285,000 plus £70,000 in taxes and fees) for this plate at a DVLA auction held at a hotel in Claverdon, Warwickshire in February 2009. The purchase was meant to be a birthday gift for his wife and will be used on her Bentley Bentayga SUV. The auction, which started at £20,000, became frenetic as several bidders keep incrementally increasing their bids as can be seen in a recording of the event. Mr. Bishara can be seen leaving the auction with a slight smile on his face after he won the auction.
5. S 1: £404,063
SI was purchased by an anonymous buyer at a Bonhams auction in West Sussex. The bidder, perhaps in jest, claimed that the plate would be used on an old Skoda.
4. F1: £440,625
Purchased by English automotive designer Afzal Khan through a dealer in 2008, and currently mounted on his black Bugatti Veyron supercar. Khan, who once received an offer of £6 million for the plate, has recently listed F1 for sale at a mind-boggling £14.7m!
3. G1: £500,000
G1 now sits comfortably on a 2015 Aston Martin belonging to the auction's anonymous winner.
2. X1: £502,500
A private bidder paid over half a million pounds for X1, which can be seen here on a 2008 Mercedes Benz A170 Elegance.
1. 25O: £518,480
At the time of writing, this is the most expensive personalised number plate ever sold in UK. Buyer John Collins, a classic car dealer, planned to use the number of his £10 million Ferrari 250 GT.